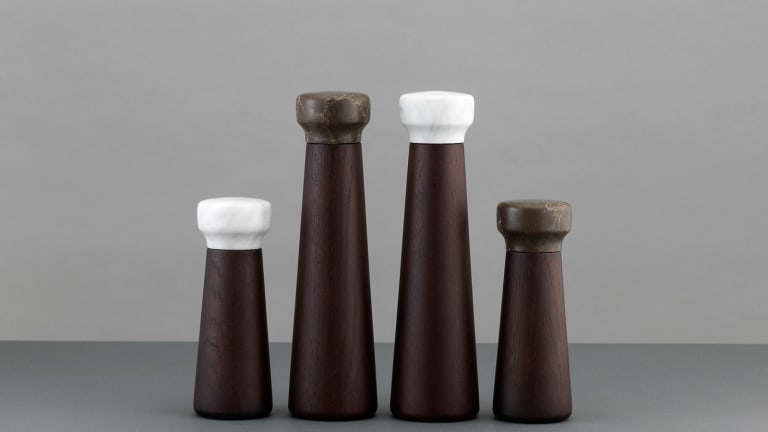 Normann Copenhagen Craft Mills
A must-have for any home cook.
Any cook will tell you, freshly ground salt or pepper is an absolute must if you consider yourself a decent cook. Normann Copenhagen's new Craft Mills won't just look beautiful in your kitchen, but will also prove to be a heavy duty kitchen essential for all your dishes.
The mills are crafted from stained oak and come in two sizes with black or white marble accents to indicate whether its salt or pepper. The mills use the popular ceramic CrushGrind grinder which is built to grind salt and pepper for an equivalent of two hundred years in regular use without any wear and tear. 
Available for $150 at normanncopenhagen.com.