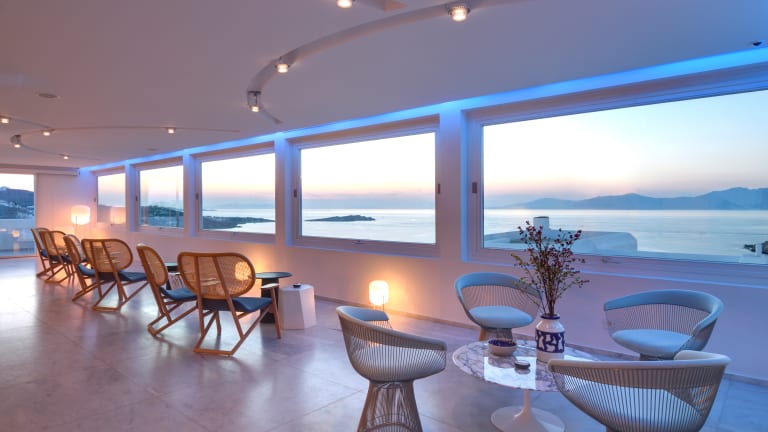 Mykonos welcomes its newest luxury resort, the Myconian Kyma
The resort blends Greek tradition and contemporary luxury.
A secluded retreat amongst the nightlife vibes of Mykonos, the Myconian Kyma brings a new luxury offering that is both modern and traditionally Greek. The 52-room, 29-suite hotel sits along the vibrant blue waters of the Aegean Sea and is adjacent to some of the area's best shopping and entertainment. 
Designed with the glamor of the '60s in mind, the resort offers a wide array of ways to rest and relax with a multi-level infinity pool, private terraces, and the full-service Satori Thalasso, which features five individual pools. The rooms are bathed in white with bright hits of color while the majority of the rooms offer seaside views and many of the suites come with their own outdoor Jacuzzis.
The Myconian Kyma opens on May 1st and is already accepting reservations.