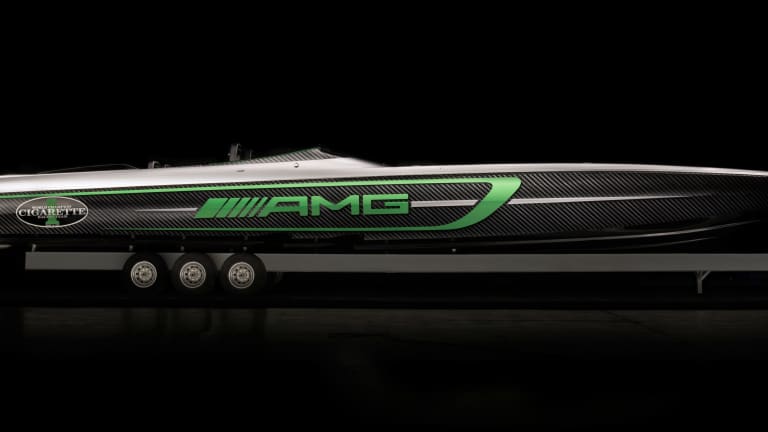 Cigarette and AMG mark 10 years of collaboration with the 2017 50' Marauder AMG
A green monster of the seas.
With a decade of building boats worthy of wearing the AMG letters, Cigarette and Mercedes mark the 10th anniversary of that relationship with an all-new 50' Marauder. The car was inspired by the upcoming AMG GT R, a high-performance coupe with a 4.0L V8 that produces 577-hp. The new Marauder translates that performance to the sea with Mercury Racing quad cam 4 valve engines that can produce up to 3,100 hp that lets it reach speeds over 130 mph.
And just like AMG's cars, the boat uses an extensive amount of carbon fiber that allows the Marauder to lose over 1,300 lbs. These carbon fiber-based improvements are found throughout the deck and cockpit as well as engine hatch and even the electrical system. 
Pricing upon request, cigaretteracing.com