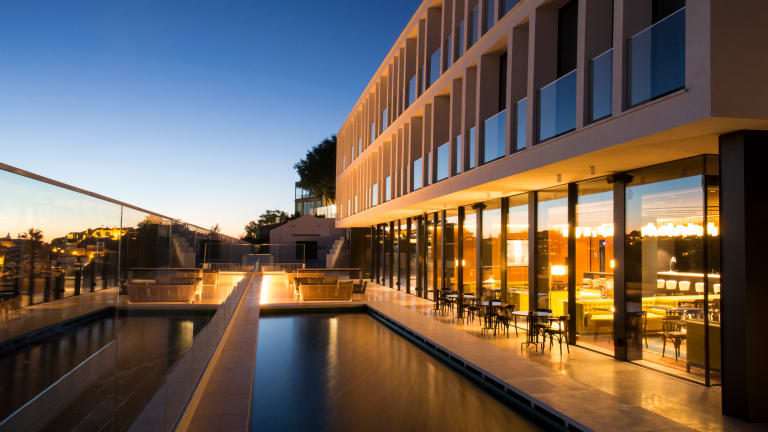 Memmo opens a luxuriously modern boutique hotel in Portugal's capital
The 41 room hotel offers a luxurious retreat with panoramic views of Lisbon.
Now open in Lisbon's Príncipe Real, one of the city's most popular neighborhoods and shopping districts, the new Memmo Hotel is the first five-star luxury boutique in the area. The 41-room hotel sits atop a hill that's located inside a building designed by architect, Torres de Carvalho, who created a four-story, geometric rectangle that's bathed in white and features floor-to-ceiling windows with uninterrupted views of the city.
The property combines the old world feel of Lisbon with limestone floors throughout the hotel that are an homage to traditional Portuguese masonry. The rooms are decorated with custom furnishings constructed out of natural oak wood while the bathrooms are lined in limestone and equipped with Hermes amenities, who have created a full-size soap and carrying-case for guests to take home.
Overlooking the hotel pool and city is the Café Colonial, which serves breakfast (exclusively for guests), lunch, and dinner. The restaurant features a cocktail bar and dishes by Chef Vasco Lello, who has served up a menu of traditional Portuguese cuisine and international dishes.