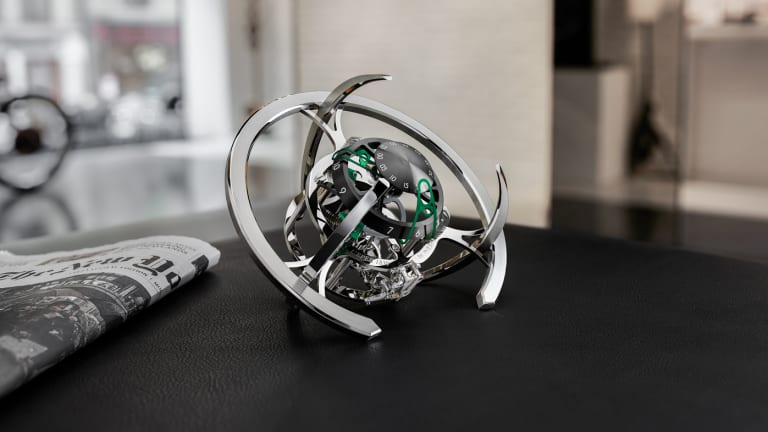 MB&F and L'Épée 1839 release a new horological mothership for your desk
You've never seen a table clock quite like this.
L'Épée 1839 releases its latest high-end tablet clock with a more compact version of the Starfleet Machine built in collaboration with MB&F six years ago. The Starfleet Explorer continues that idea with a new trio of colors and that same incredible level of detail and craftsmanship. Minutes are indicated by a fixed curved aperture that reads a rotating dome while the hours are indicated by a hand that completes a rotation every twelve hours on a fixed disc. The sculptural main structure is constructed out of stainless steel while a hand-lacquered polymer provides the finish for the three tiny space craft which rotate around the mechanism every five minutes. The manually-wound movement was developed in-house and is comprised of 95 parts and has a power reserve of eight days. 
10,700 CHF (approx. $11,000), madgallery.ch