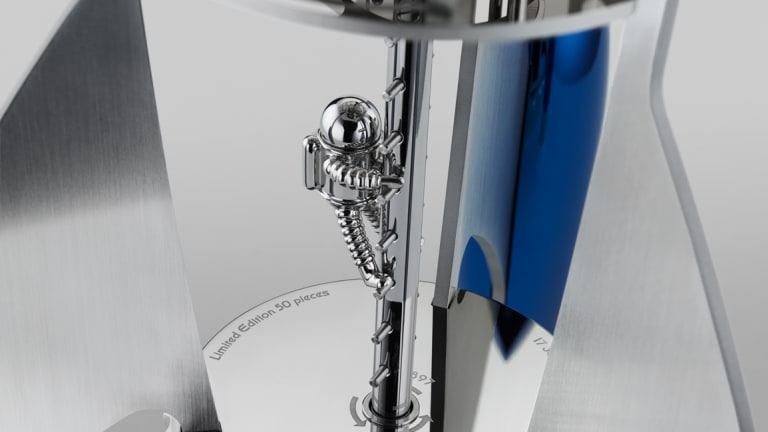 MB&F shoots for the moon with its new table clock
Ready for liftoff.
Just as exciting as their complex watch designs, MB&F always steals the spotlight with their attention-grabbing table clock designs. Built by L'Epée 1839, Destination Moon is a torpedo-shaped statement piece of a table clock with a 164-component movement that is as complex as the stainless steel structure. 
The movement can be wound by twisting the winding crown at the base and once it's set, the display will keep ticking for up to 8 days. It also features landing pods that can be PVD coated in blue, green, or black and there is even a magnetically-attached astronaut climbing up the ladder.