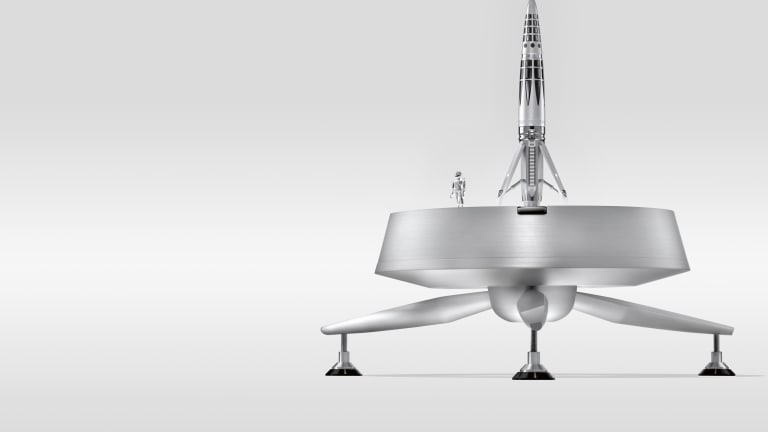 MB&F and Caran D'Ache look to the stars with their Astrograph pen
Quite possibly the coolest pen available...Sorry, Montblanc.
MB&F is taking fine pens to the next level with what is definitely one of the most over-engineered, complex writing instruments available. The Astrograph features a barrel that doubles as a rocket and even has mechanical landing gear that extends to create a pen stand. It also has its own landing pad and a miniature astronaut that magnetically attaches to the pen body. The pen itself can be fitted with a roller cartridge or a fountain pen nib and will be available in three finishes: high gloss rhodium, sandblasted matte rhodium, and a ruthenium anthracite finish.