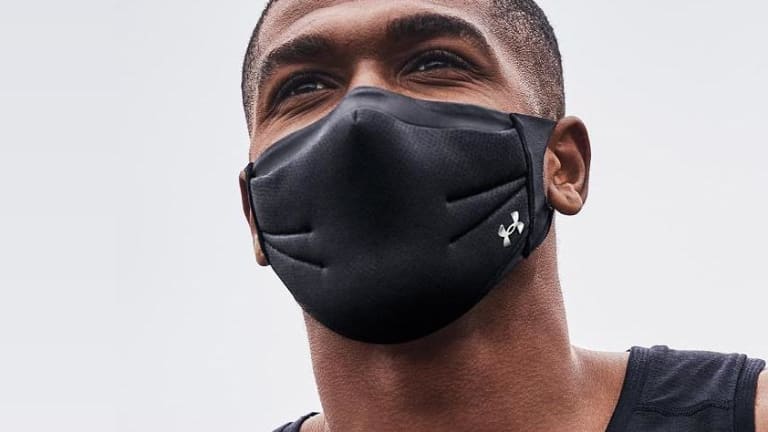 Mask Up | Our list of face mask options to help slow the spread
Time to cover up, friends.
You can debate the effectiveness of a mask all you want but the fact is that we need to do everything in our power to keep people from getting sick. And the easiest way to do that right now is by simply covering up. We've been regularly updating the site with some of our favorite masks out there but we've decided to compile a list that you can refer to have it all in one place. From utility-driven designs to fitness-focused options, we've covered all the bases for your face mask needs. 
Uniqlo Airism Mask
$14 (three pack), uniqlo.com
DSPTCH Face Coverings
$36, dsptch.com
Outdoor Research Essential Face Mask Kit
$20, outdoorresearch.com
Mack Weldon Silver Masks
$32 (two pack), mackweldon.com
Under Armour Sportsmask
$30, underarmour.com
Stephen Kenn Fabric Masks
$24-$28, stephenkenn.com
Oakley Fitted Masks
$20, oakley.com
686 Polygeine ViralOff Archetype Mask
$26, 686.com
Multee Project New Standard Mask
$28, multeeproject.com
Division Road x MotivMFG ODU Face Mask
$48, divisionroadinc.com
Killspencer SST Face Mask
$35, killspencer.com
Todd Snyder Cotton Jersey Face Masks
$20, toddsnyder.com
Mystery Ranch Traditional Mask
$16, mysteryranch.com
GIR Filters (adheres to most fabrics)
$10 (10 pack), gir.co
Clyraguard hospital-grade Mask Disinfectant
$25, clyramedical.com