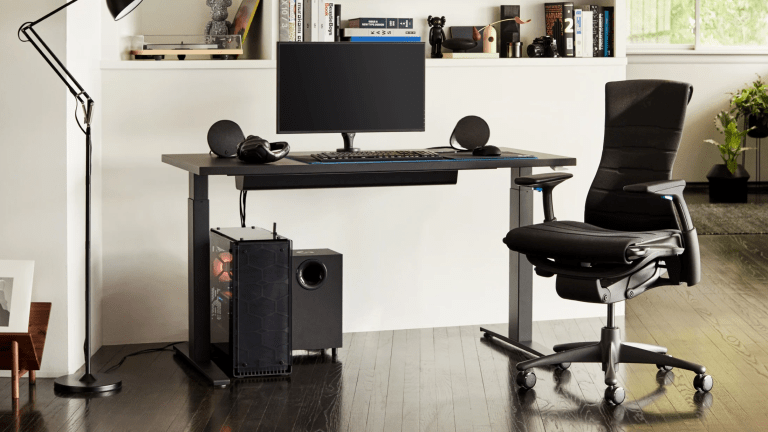 Logitech G and Herman Miller team up for a gaming version of the Embody
The chair was designed to reduce fatigue and supports the natural curvature of the back.
Logitech G felt there was a whole lot more that could be done to improve gaming chairs and to accomplish this, the company teamed up with the best in the business, Herman Miller. The end result is the Embody Gaming Chair, a new chair that was designed to reduce fatigue and improve posture while delivering much-needed comfort during those long gaming sessions. The chair's key features include a PostureFit system that helps prevent slouching and fatigue, BackFit that aligns with the back's natural curve, a matrix of 150 pixels for improved weight distribution and reduced pressure, cooling foam to dissipate heat, two fiberglass-extruded leaf springs that allows for natural movement when moving or reclining, and seven points of calibration to dial in the perfect fit.
$1,495, logitechg.com