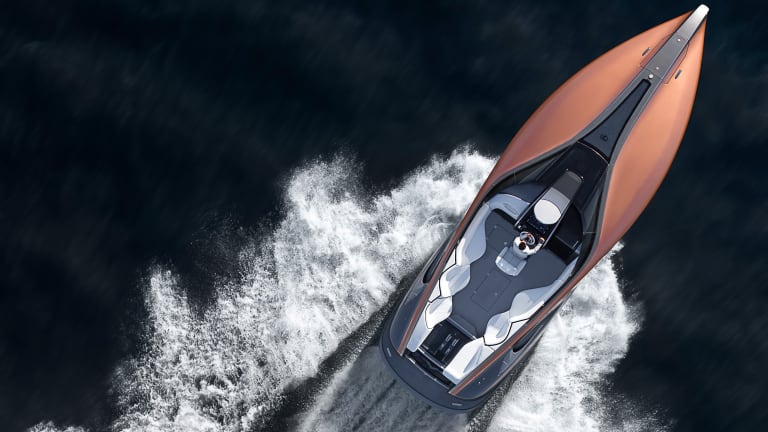 Lexus hits the seas with their Sport Yacht Concept
F-Sport power comes to the water.
Conceived by Toyota's Marine Department, the Lexus Sport Yacht is a conceptual one-off to explore how the company's aesthetic would look on the water. The end result was a sleek, copper-colored bullet of a sport yacht featuring an upper deck and outer hull that seamlessly interconnect. The construction of the yacht features hand-laid, two-piece composite structures made from polyurethane epoxy resin that's strengthened with carbon fiber-reinforced plastic.
What's really interesting is that the company implemented a duo of 5.0L V8s, the same engines found in their flagship F-Sport performance cars. The individual engines each deliver 440-hp, which gets it up to 49 mph (43 knots). And just like the cars the interiors are decked out in Lexus leather, complemented by wood and glass furnishings, a sofa for six with table and a galley with a kitchen and shower.