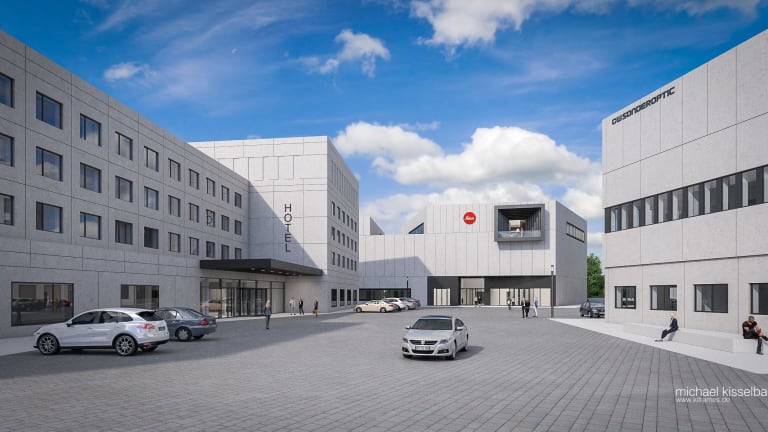 Leica opens its Living Ernst Leitz Hotel at the company's Wetzlar HQ
For the true Leica diehards.
If you find yourself near Wetzlar, Germany, you can now rest your head at Leica's official hotel, the 129-room arcona Living Ernst Leitz Hotel. Comprised of both apartments and suites, the hotel will obviously be inspired by photography and will feature 250 works by various photographers. More importantly, you'll be adjacent to the new Leica museum, which will feature archives, a photo studio, a Leica Store, and museum shop. In the future, Leica hopes to host the entire history of the company with exhibits that illustrate and feature the products beyond photography such as their microscopes and sports optics products.