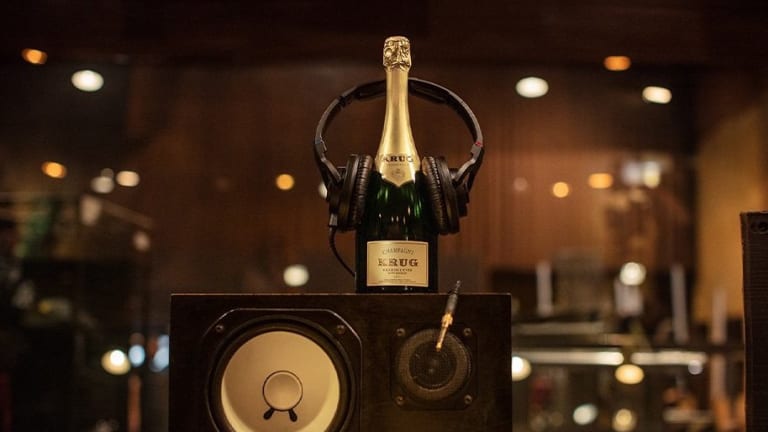 Krug is offering a different kind of tasting experience with its Grande Cuvée 169th Edition
The new champagne can be purchased with an "8D listening experience."
For the latest edition of Krug Grand Cuvée, the legendary champagne brand is offering something a little different than the traditional tasting experience. First, the champagne. The 169th edition of Krug Grande Cuvée blends 146 wines from over 11 different years to deliver aromatic notes of citrus, marzipan, and gingerbread with flavors of hazelnut, nougat, barley sugar, jellied and citrus fruits, almonds, brioche, and honey. To enhance the tasting experience of their latest champagne, the House of Krug brings a sonic component by collaborating with Belgian musician and 3D music pioneer Ozark Henry to deliver an immersive experience using binaural audio via their "Krug Echoes" platform. 
---