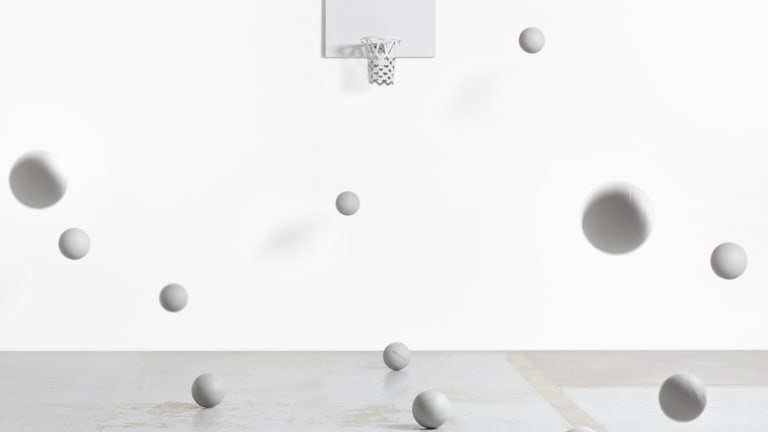 Killspencer and Snarkitecture team up for one hell of a productivity killer
When the Nerf kit simply won't cut it.
Alex Mustonen and Daniel Arsham of SNARKITECTURE are bringing their signature all-white styling to one of our favorite Killspencer designs, the Indoor Mini Basketball Kit. An elevated take on a childhood favorite, the limited edition piece bathes the original black design in a stark white colorway, complete with a leather white net, white backboard, and rim, and of course, a matching light grey rubber mini basketball. Definitely the ultimate addition to any office or room. The collaboration will be available at Killspencer.com on November 24th.
$995, Killspencer