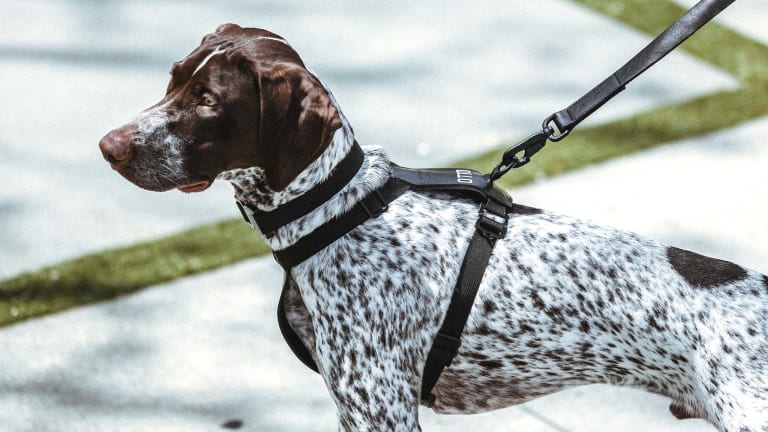 Killspencer brings its leather goods to our canine friends
Time for Sparky to get the good stuff.
Killspencer continues to expand its product mix and this time they're taking the wares to the canine crowd. That same eye for craftsmanship and luxury now comes in Killspencer Dog, a new range of luxury accessories for your favorite pup. The collection will consist of three products: a dog collar or leash in black bullhide leather or webbing and a full-on harness that can be monogrammed with your dog's name. 
$65-$220, killspencer.com