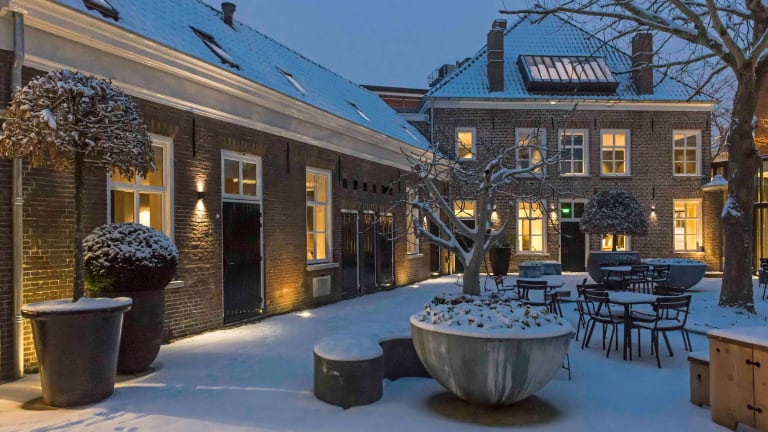 Kazerne brings a design-driven hotel to the design capital of the Netherlands
A unique, eight-room luxury hotel located an hour train ride away from Amsterdam.
Located a little over an hour south of Amsterdam, Eindhoven is considered to be the country's design capital as it plays host to Dutch Design Week and is home to the world-renowned art and design school, DAE. Inspired by this love for design, husband-and-wife team Annemoon Geurts & Koen Rijnbeek open Kazerne, an intimate 8-room luxury hotel, which is housed in former military barracks. 
The design-driven hotel features six reconstructed and renovated brick structures that strike a balance between the original architecture and a more modern aesthetic. Each of the eight rooms have their own individual designs, from the 377 sq-ft "Charming Room" with its large windows that look right onto Eindhoven's emerging Grote Berg St to a 1,506 sq-ft penthouse loft complete with wooden beams that date back to 1855.