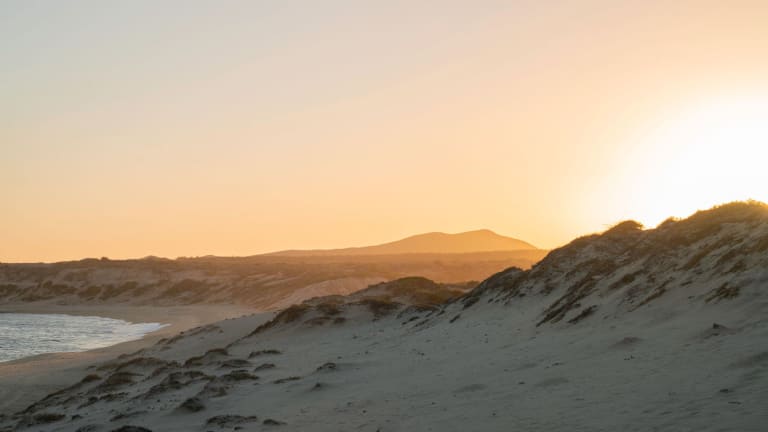 James Perse opens a luxurious private estate in Cabo San Lucas, Mexico
Located at the southern tip of Baja, California.
If you've ever been inside a James Perse retail store then you're familiar with the beautifully designed interiors that are worthy of the pages of Architectural Digest. Perse is taking that eye for interior design into the hospitality business with EC-01, a private luxury estate in Cabo San Lucas, Mexico. The first of a series of homes to be built throughout Mexico, the first EC-01 property takes the James Perse aesthetic and expands that idea into a coastal home, complete with private beach access and dedicated butler and chef service. The home features five private suites, an open-air fitness studio, private yoga and massage services, an open-air media room, and there's even a James Perse store with apparel and home furnishings that are exclusive to the property.