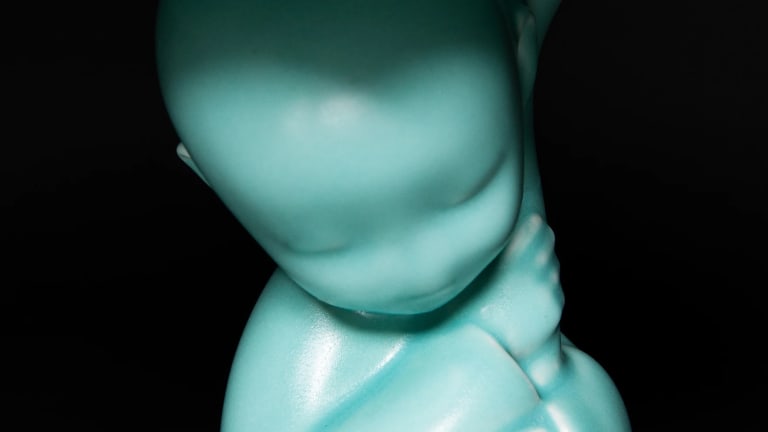 James Jean launches his first lighting piece with his "Luxaeterna" sculpture
The lamp is inspired by a rare bioluminescent mushroom.
James Jean translates his art style into his first lighting piece with the Luxaeterna. Jean describes the work: 
"LUXATERNA" is a ceramic sculpture and lamp in a glowing celadon finish. The monk holds up the fragile stem, an umbrella of light pushing against the dark. The Mycena Luxaeterna is a very rare bioluminescent mushroom, only known to grow in a single place in a remote rainforest. Mushrooms are a frequent motif in my work, and I've always wanted to create a light in this shape and color by fusing organic forms with a functional object." 
Luxaterna will be available via raffle and is limited to 50 pieces. 
---
HK$ 48,670 (approx. $6,242), ddstore.com