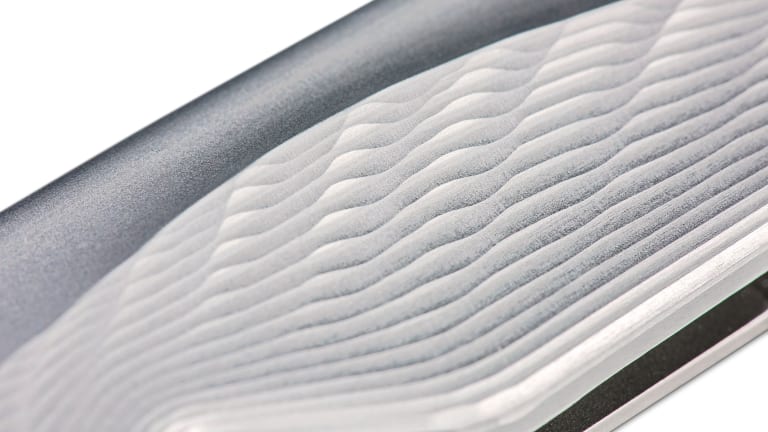 Discommon and the James Brand have created one of the most beautiful pocket knives you've ever seen
The ocean, reinterpreted in aluminum.
You definitely haven't seen a pocket knife quite like this one. Discommon has teamed up with the James Brand to create a special edition of its signature Chapter knife. They've taken the handle and updated it with an incredibly complex surface of machined aluminum scales that mimic an ocean wave, hence the name, the Swell. Not only is it beautiful, but the scales double as a grippy, tactile surface to secure the knife in your hand. It's definitely one of the finest examples of form and function to cross our desks in recent memory. 
$380, thejamesbrand.com