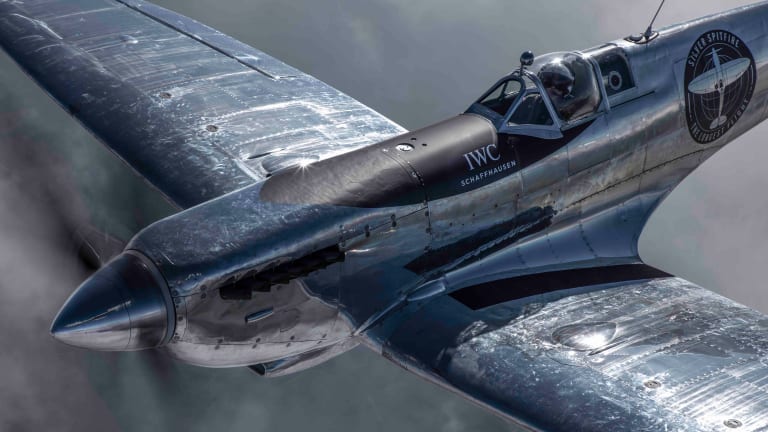 IWC and the Boultbee Flight Academy reveal their fully restored Silver Spitfire
The aircraft will embark on a flight around the world this August.
IWC and the Boultbee Flight Academy debut the completion of a two-year restoration project that is bringing a 1943 Supermarine Spitfire MX.IX back to the skies. To say that this was a project of epic proportions is an understatement. The team of engineers from Duxford's Aircraft Restoration Company had to carefully go through tens of thousands of individual parts and an inspection and cleaning of more than 20,000 rivets. 
While the plane has been kept as close to original condition as possible, a number of upgrades have been made to ensure its upcoming flight around the world goes as smoothly as possible. These upgrades include a number of backup systems such as fail-safe radios, fuel pumps, newly fitted pipes and valves, and a fully overhauled 1,700 hp Rolls-Royce Merlin 70 engine. 
Flight testing is currently underway with pilots Matt Jones and Steve Boultbee-Brooks to prepare for "The Longest Flight," which will be the first round-the-world flight for a Spitfire aircraft this August.