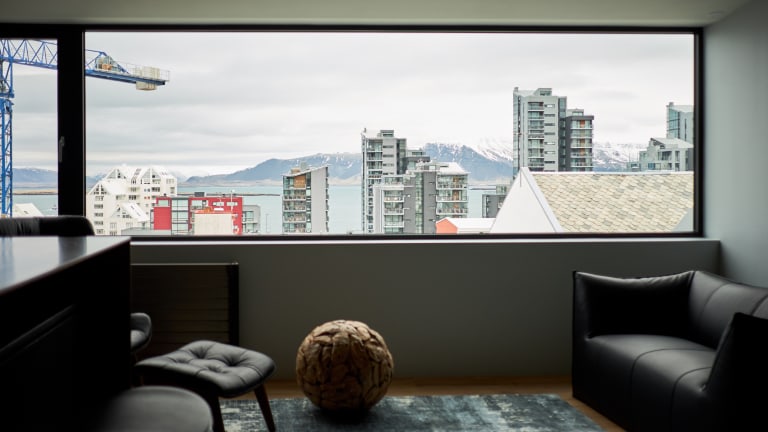 ION brings a new outpost to Reykjavik
The Nordic city welcomes a new urban retreat.
Ion, known for its sleek countryside retreat is opening a new location in Reykjavik, bringing that same modern Nordic design to the city. Located on Laugarvegur, the 18 room Ion City Hotel opens in a renovated building that's been decorated with Icelandic art that sits amongst clean lines, Icelandic weaving motifs, and warm woods against a gray and white color palette. 
There will be three types of rooms that consist of a standard 215 square foot "Classic" room that features window-side sofas all the way up to 800+ square foot "Panorama" room that features a guest room, dining area, and indoor sauna. As for dinging, the hotel will feature North African-inspired dishes at its Sumac restaurant, which will be operated Thrainn Freyr Vigfussony, the country's culinary Olympic team director.