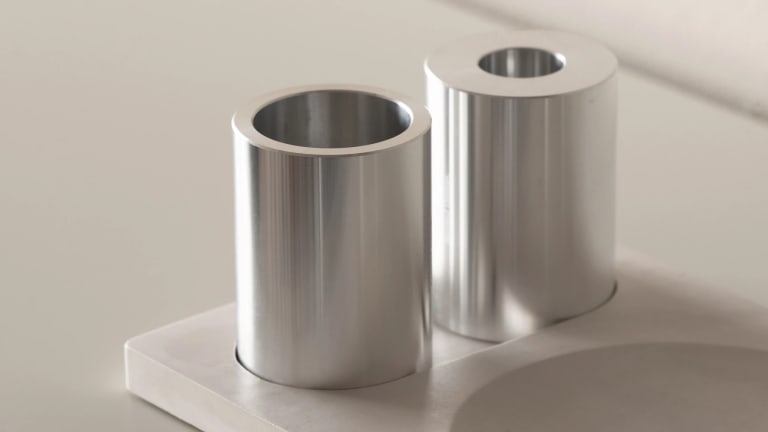 Instrmnt's Catch Tray is an elegant companion to the company's minimalist watches
Each tray is batch-cast in the UK.
Instrmnt's new Catch Tray is designed to be a home for its minimalist watches and everything else you might be carrying in your pocket. An elegant take on the valet tray, the Catch Tray is batch-cast in the UK and has a plaster-like finish with subtle surface impressions that are a little more functional than they seem. The recessed surface on the left side was designed to perfectly hold an optional stationery pot or candle holder (top), each of which are made from billet aluminum. 
---
$64-$153, instrmnt.co.uk