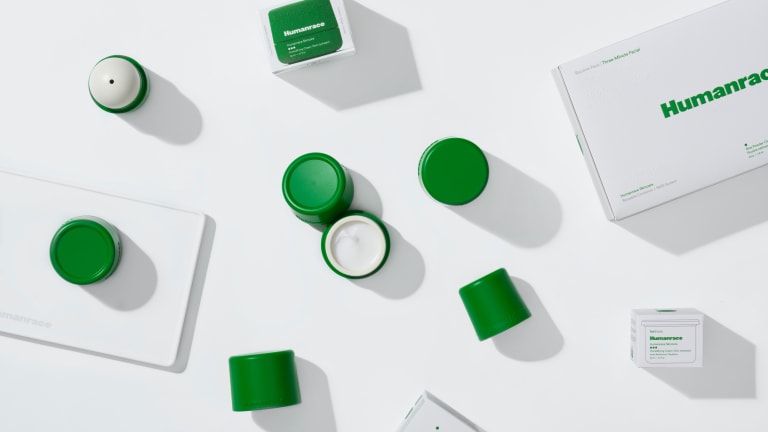 Pharrell Williams launches his skincare line, Humanrace
Because you should probably listen to the guy who hasn't aged for three decades.
Pharrell Williams has long attributed his youthful looks to a strict skincare regime and now the celebrated producer and entrepreneur is getting into the business himself with Humanrace. The all-gender skincare line is comprised of a skincare regime that Williams has deemed "The Three-Minute-Facial," which is centered around a vegan-friendly range developed with Pharrell's own dermatologist, Dr. Elena Jones, MD. The line includes a Rice Powder Cleanser, Lotus Enzyme Exfoliator, and a Humidfying Cream, all of which is housed in refillable containers to help reduce waste. 
Available November 25th.