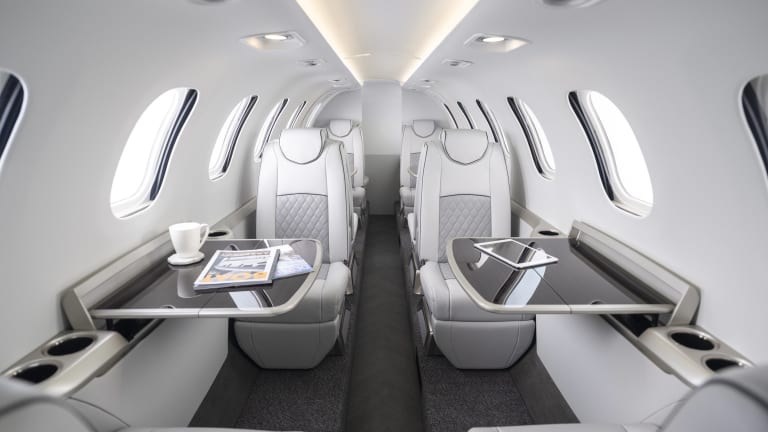 Honda introduces its longer-range HondaJet 2600 Concept
The new model has a range of over 3,000 miles.
Honda is taking its aircraft higher and longer with its new HondaJet 2600 Concept. The new plane features their innovative Over-The-Wing Engine Mount configuration and Natural Laminar Flow technology to allow for the creation of the world's first light jet that can fly nonstop across the US. The plane is capable of flying for a little over 3,000 miles and has a cruising speed of 450 knots (517 mph) and a class-leading ceiling of 47,000 feet. The 2600 concept will also have room for up to 11 passengers with three different modular cabin configurations and has 20% better fuel efficiency than typical light jets and is 40% more fuel efficient than a mid-size jet. 
---