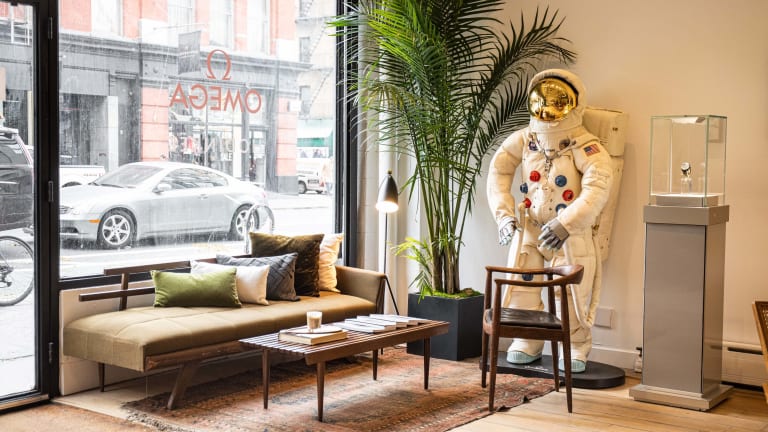 Hodinkee just opened a must-see pop-up shop with Omega in New York City
The SoHo store will be open until November 24th.
Hodinkee is no longer just the go-to publication for watch enthusiasts around the world, the site has quickly become one of the best watch retail destinations on the planet. This week, the Hodinkee Shop has announced that it is now an official authorized dealer for Omega and to celebrate the occasion, Hodinkee has opened up a pop-up shop in New York's SoHo neighborhood. The pop-up shop will be selling an array of Omega's latest timepieces and it will also have vintage pieces from the Omega museum on display. Hodinkee's straps and accessories will also be on hand just in case you need to jazz up your new watch...or your old one. 
The Omega and Hodinkee pop-up shop is now open from 11am to 8pm at 274 Lafayette Street until November 24th.