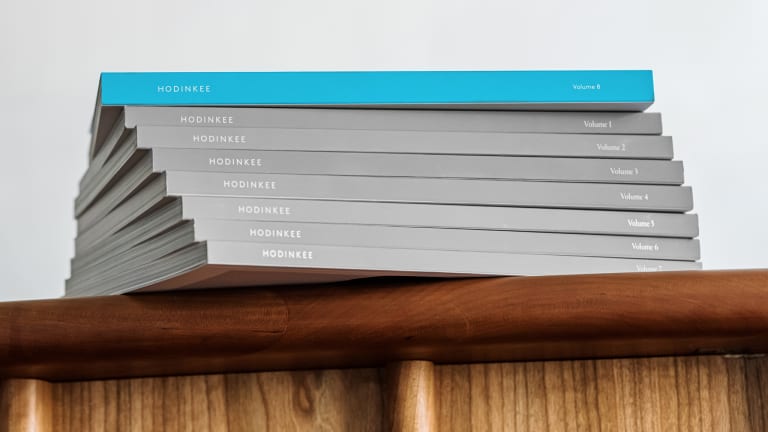 Hodinkee debuts its revamped magazine
This time around, it's not just about watches.
The watch world's leading online publication has unveiled its newly revamped print edition with the launch of Volume 8 of Hodinkee Magazine. The magazine is now led by the brand's SVP of Content Nick Marino, who has placed an editorial focus on not only the watches themselves but their impact on various avenues such as entertainment, fashion, history, and travel. 
"In this magazine, we see horology as a portal into the big ideas that make the world go round. Watches are a way to talk about craftsmanship, for example. To celebrate the artisans who spend their days making microscopic dial adjustments in service of something special to wear.
Watches also provide a way to explore personal style. To ask ourselves: Who do we want to be today? And to find a timepiece that presents this specific identity to everyone we meet.
Watches conjure travel and adventure. The ones in this issue transport us from Switzerland to Mexico, and then blast us into outer space.
Watches encompass culture. Sports. Movies and music. Drawing and graphic design."
---
$38, hodinkee.com