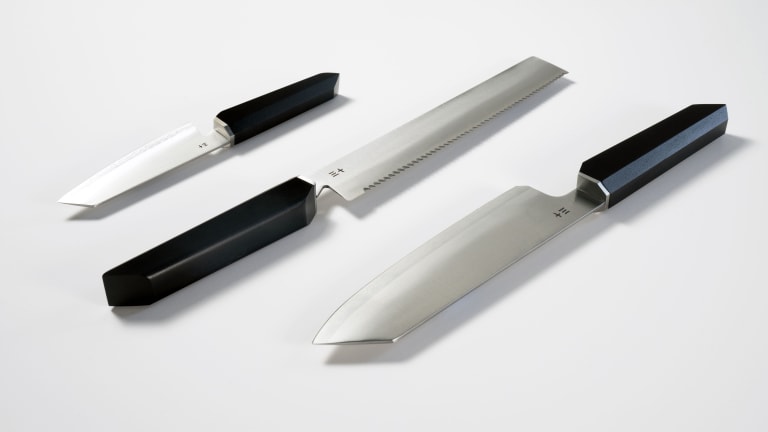 Hinoki's new Essentials line offers a trio of versatile and affordable kitchen knives
Three knives built to tackle every cooking task.
Crafted in Seki, Japan, Hinoki's new range of knives focuses on three types of blades that have been designed to take on any kitchen job. Three blade profiles are available: the Chef's Knife, a versatile blade based on the Santoku blade profile that is ideal for cutting breads, meats, and vegetables, a Bread Knife with a serrated blade for hard to cut meats, poultry, and vegetables, and a Paring Knife for more delicate jobs such as peeling and decoration. Each knife is constructed out of a mix of alloys that include metals like carbon, chromium, and VG-10 Steel for durability and a blade that keeps its edge. It also features a convex blade with a shot-blased curve and all of the blades in the collection can be customized in Brushed Chrome or Obsidian Black.
Funding is now being accepted on Kickstarter and deliveries are set for this November. 
$99-$116, kickstarter.com