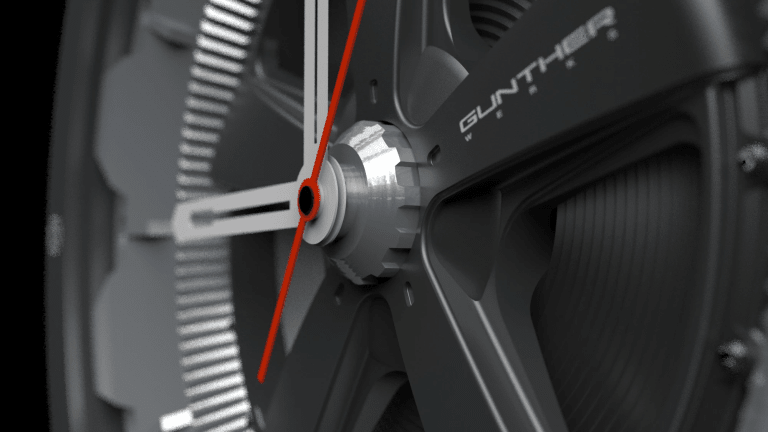 Gunther Werks releases a special edition wall clock to support the American Red Cross
A limited edition designed from the ground up to support those in need.
Known for their Porsche 993 rebuilds, Gunther Werks is applying its design language to a new wall clock for the home to support the American Red Cross during the COVID-19 crisis. The GW9 Wall Clock has a futuristic, three-piece assembly with intricate detailing that features their signature five-spoke wheel with directional spokes. The clock also features a quartz time movement, an integrated wall mount system, and silver and red markers. 
$149, guntherwerks.com