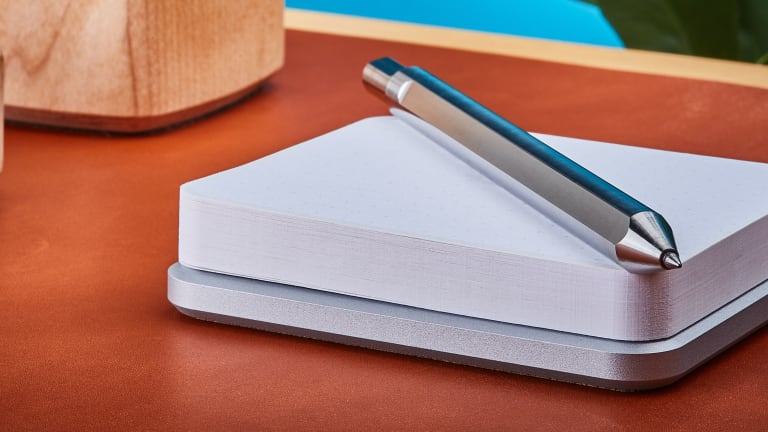 Grovemade just upgraded your sticky notes with machined metal
The desk essential you never knew you needed.
Grovemade expands its Stationery Collection with a big upgrade to that stack of sticky notes. They've created a base that is machined out of solid metal in ceramic-coated aluminum or brass. Available in two sizes, the notepad's hefty construction anchors it to your desk and allows for the stack of sticky notes to stay firmly in place, letting you cleanly and quickly peel away notes without ever tearing a piece of paper. 
---
$50-$100, grovemade.com