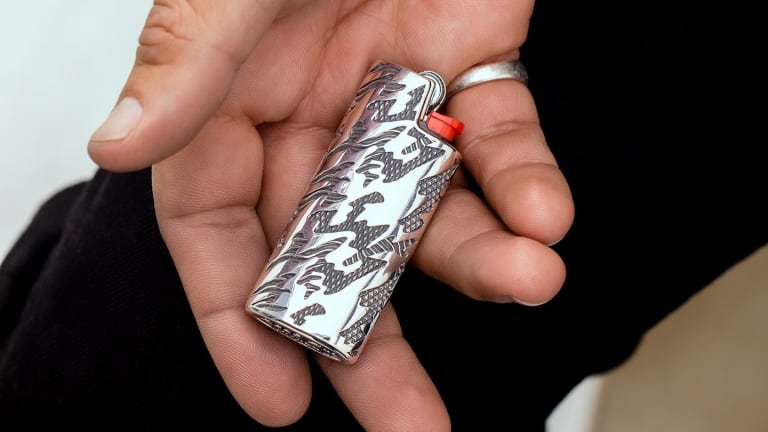 Good Art armors up the Bic Mini in a sheath of sterling silver
A must-have upgrade for a Bic staple.
Good Art has quite a way of making the mundane things in our lives look like a million bucks and they've done exactly that with their sterling silver housings for the Bic Mini. Each housing is handcrafted at Good Art's foundry in Los Angeles and is finished in sterling silver. The housings come in a few different versions such as camo (top) and our favorite, a grippy, knurled finish called "Goosebumps." 
---
$725, goodart.com