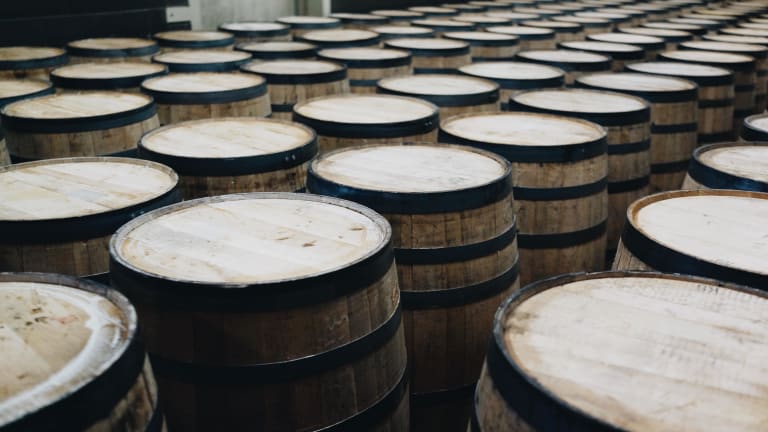 George Dickel has created one of the most sought-after whiskies on the market
And it's only $35.
At the Cascade Hollow Distilling Co. facility in Tullahoma, Tennessee, the town's local spring water is turned into a highly-coveted whisky using a complex, time-tested process to create bottles of George Dickel. This year, the company introduced its latest whisky, the award-winning Bottled in Bond. For those who aren't familiar with the term, Bottled in Bond was a law put into action in 1897 to guarantee the quality of a whisky. As per the Bottled in Bond rules, the whisky is aged in one distilling season by one distiller at one distillery to ensure that you're getting nothing but the good stuff. 
The first project from Distiller and General Manager, Nicole Austin, the charcoal-mellowed, twice-distilled high-quality whisky is bottled at 100 proof after being matured for thirteen years and features a mash bill of corn, rye, and sweet malted barley. The end result is a whisky expression with the brand's signature smoothness that can be enjoyed on ice or as the key ingredient in a number of cocktails. 
Dickel's Bottled in Bond also comes at an incredible value. The MSRP is a very, very reasonable $35 for this limited release and if this is Nicole Austin's first project just a year into the company, we can only imagine the creations that are currently in the works with George Dickel under her supervision. All we know is that the whiskey-making giant down the road should pay close attention as Dickel is pulling off some world-class work and it's doing it at an accessible price point for everyone to enjoy.
$35, georgedickel.com