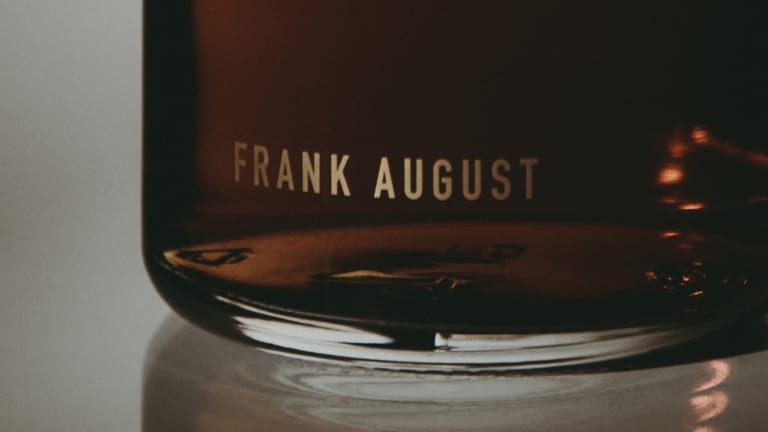 Frank August launches its inaugural small batch Kentucky Straight Bourbon Whiskey
Each batch is blended using just 10-15 barrels.
Frank August elegantly slides into the bourbon space with a new "Small Batch" Kentucky Straight Bourbon Whiskey that will be the first of three whiskies released this year. Blended using 10-15 barrels, the whiskey has a nose that's described to have hints of "caramel and vanilla that are balanced with warm oak and mild baking spices," a palate of "sweet caramel and vanilla notes on the front of your tongue with cinnamon and rye bread spices," and a medium-long finish. 
Available now in CA, AZ, WA, NV, KY, DC, FL, and NY in August. Two additional expressions will be introduced this October. 
---
$69, thefrankaugust.com