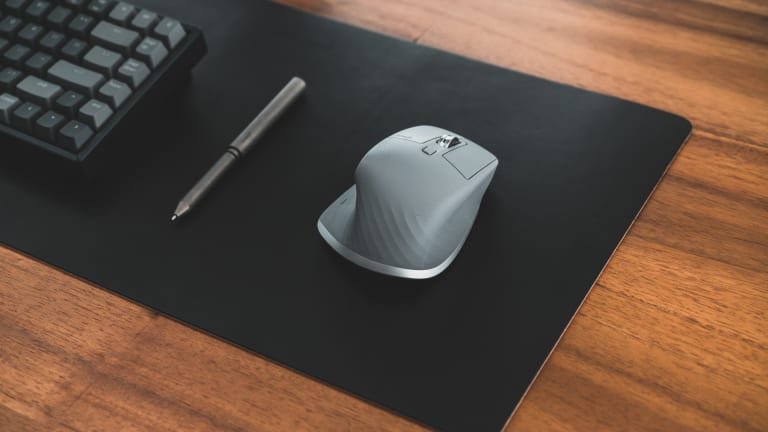 Five desk pads that will enhance your workspace
Our favorite selections for the home or office for any budget.
Whether you call it a desk pad, desk blotter, or desk mat - you need one of these to complete your workspace. Functionally, they provide a smooth writing surface, protect your desk, and is a fine complement to your laptop, keyboard, and mouse and from an aesthetic perspective, they can add a touch of style to any desk area. We've collected five of our favorite desk pads that will improve any workspace.
Grovemade Leather Desk Pad
Designed and manufactured in Portland, OR, this desk pad is constructed from premium, vegetable-tanned leather that is buttery smooth, while laminated to a natural cork backing for additional grip to any surface. Available in various colors and sizes, this is a clean and modern option to organize your desk.
$100-$300, grovemade.com 
Carl Friedrik Desk Mat
Made in England with beautiful vegetable-tanned Vachetta leather that is hand-stitched and burnished and brushed to last a lifetime. This elegant desk mat can be personalized to truly make it yours.
$190, carlfriedrik.com 
Killspencer Desk Mat
The Los Angeles-based designer has crafted a thick bullhide leather desk mat that is stitched with hand-painted edges for a chic touch to any desk. Available in two sizes and three colors.
$125-$195, killspencer.com 
Satechi Eco-Leather Deskmate
Crafted from quality Polyurethane leather, this is an affordable option to protect your desk, while adding a touch of style. The water-resistant material is great for those that may be more prone to accidental spills. Available in multiple colors.
$29, satechi.com 
Ralph Lauren  Brennan Leather Desk Blotter
This luxury option is inspired by Ralph Lauren's leather handbags and is constructed from hand-stitched calfskin. Additional details include a groove for pencils and pens and an overlay to conceal papers and cards. Available in three finishes.
$595, ralphlauren.com