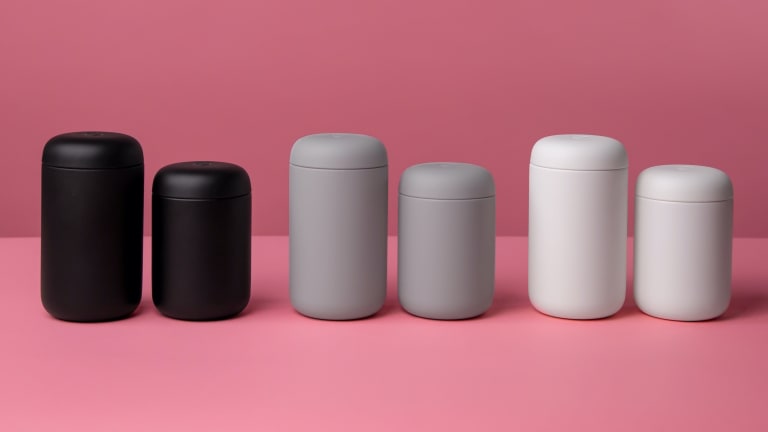 Fellow has created a travel mug for the coffee aficionado
The mug has been designed from the ground up for speciality coffee.
The coffee lovers over at Fellow felt like travel mugs were a bit lacking when it came to properly enjoying a good cup of joe so they built they ideal mug for drinking speciality coffee on the go. The Carter features an aromatic wide mouth like a traditional mug, a thinner lip inspired by a Cabernet glass that sits comfortably on the lip, a ceramic interior coating that doesn't affect the taste of the coffee, and a 69mm diameter that's designed to fit the majority of the popular manual brewing devices. It also features an exterior made out of textured matte ceramic and a leak-proof seal secures your coffee inside an 18/8 stainless steel structure that can keep drinks hot for 12 hours and it can keep drinks cold for a full 24. 
Available October 12th. 
$30-$35, fellowproducts.com