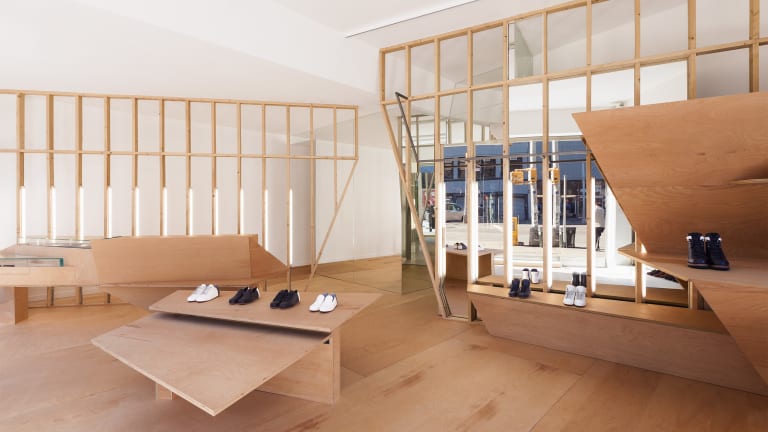 FEIT for New York
Luxury footwear company FEIT opens its first NY store
Luxury footwear label FEIT takes to New York to open their first retail store at the corner of Prince and Bowery in NY's Nolita neighborhood. 
Founded by Australian-born brothers Tull and Josh Price, FEIT has quickly become one of the most exciting footwear brands due to its strong focus on quality, sustainability, and craftsmanship. 
The store, which almost seems like more of a modern art space than a traditional retail store, translates the brand's process of building goods with sustainable methods and materials and uses a beautifully arranged mix of Baltic birch, douglas fir, glass, and leather in a minimalist, architectural space that really lets their goods speak for itself.  
The shop will feature all their footwear styles as well as their leather accessories and they will also have on-site repair service for when your shoes need a little tlc.

Feit
(at the corner of Prince and Bowery)
2 Prince St.New York, NY