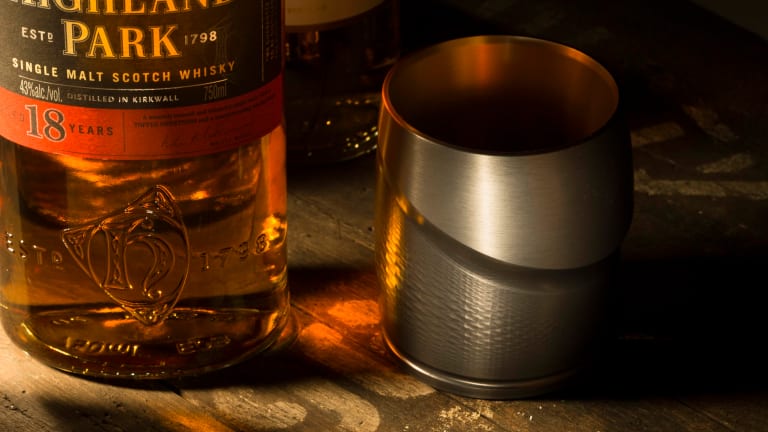 The Discommon Lowball Whisky Tumbler
You've never seen a tumbler quite like this before.
You can't pour a great scotch into just any ol' glass and if you're going to enjoy a dram, you'll need the drinkware to match. Discommon's new Lowball Whisky Tumbler goes beyond traditional glassware with precision milled aluminum that delivers a unique design that's unlike anything out there. 
A CNC Lathe is used to cut the tumbler's internal hourglass shape and the intricate details along the it's surface not only brings a beautiful design aesthetic but also ensures a solid grip when you're sipping your favorite whisky. It's also two-toned anodized and an inert coating keeps the whisky from becoming contaminated. 
$280, available now at Discommon