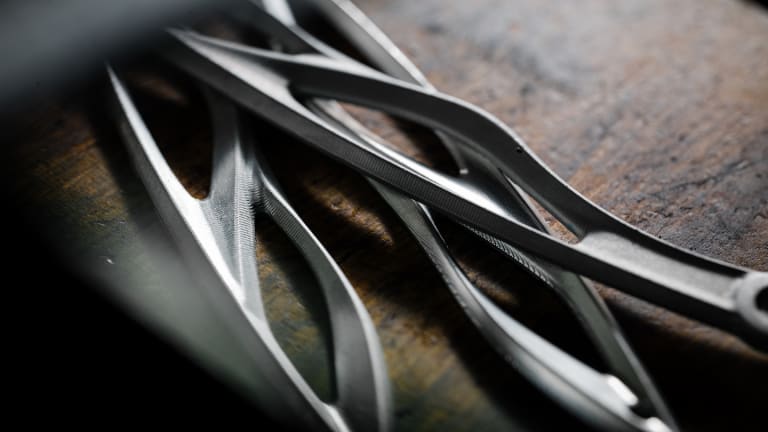 The sleekest razor that will ever touch your face, Discommon's Straight Razor
The grooming essential gets sculptural.
A shaving razor is one of those things many of us take for granted. For something that has an intimate relationship with your face, the tool you use should be something quite special. Discommon's Straight Razor is exactly that, a sculptural grooming tool carefully designed to not only last a lifetime, but complement your shaving routine in the most striking way possible. 
The titanium model of the razor is precision machined to create highly complex contours with a micro texture that takes three hours per side and gives you a grippy surface to handle when it gets wet. When the finished parts are ready, the handle is then put through a Magnetic Levitating Polisher, the only one of its kind in the country. It also comes in a carbon billet option and the blade is ground by Joseph Bowen. LA's This is Ground adds a finishing touch with a leather and felt carrying case to protect blade for travel. 
$1,200, Discommon