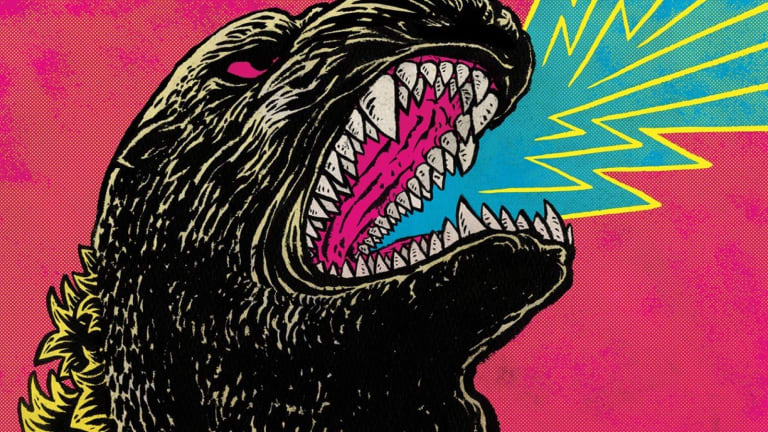 Criterion's 1,000th release highlights the Showa-Era Godzilla films
"Oh, no, there goes Tokyo"
Cinephiles who have been waiting on the edge of their seats for the reveal of the 1,000th Criterion release should have a lot to be excited about with the massive Godzilla set that represents Spine #1000. The set will include all fifteen movies, each featuring new cover art, HD digital transfers with uncompressed mono soundtracks, various audio commentaries and interviews, new English subtitle translations, and a hardcover book filled with new illustrations, an essay by cinema historian Steve Ryfle, and film notes by cinema historian Ed Godziszewski. 
"In 1954, an enormous beast clawed its way out of the sea, destroying everything in its path—and changing movies forever. The arresting original Godzilla soon gave rise to an entire monster-movie genre (kaiju eiga), but the King of the Monsters continued to reign supreme: in fourteen fiercely entertaining sequels over the next two decades, Godzilla defended its throne against a host of other formidable creatures, transforming from a terrifying symbol of nuclear annihilation into a benevolent (if still belligerent) Earth protector. Collected here for the first time are all fifteen Godzilla films of Japan's Showa era, in a landmark set showcasing the technical wizardry, fantastical storytelling, and indomitable international appeal that established the most iconic giant monster the cinema has ever seen."
Available on Blu-Ray this October.
$179, criterion.com