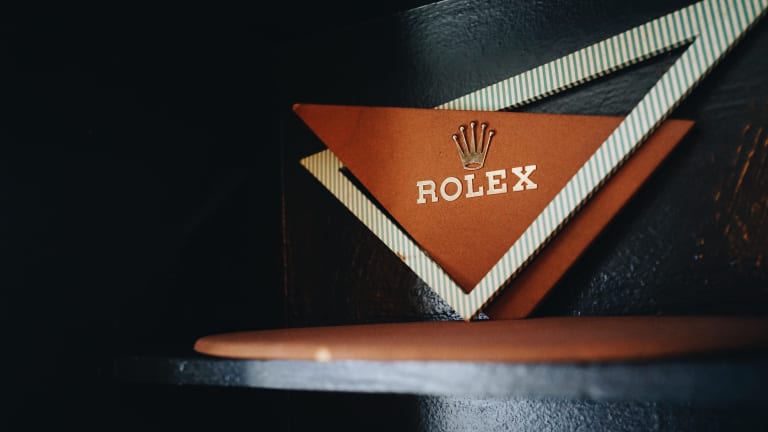 Craft & Tailored is going above and beyond the traditional watch-buying experience
A look at a one-of-a-kind vintage watch shopping experience in Downtown LA.
Tucked away in what's considered to be the birthplace of modern Los Angeles lies a one-of-a-kind watch buying experience that you just won't find at your average high street retailer. And don't let its "by appointment only" statement fool you, this isn't some bougie, members-only experience that's exclusive to a select few. Founded by Cameron Barr, a collector and lover of all things related to vintage watches, Craft & Tailored is a shopping experience for anyone who wants to invest in a beautifully-designed piece of horological history.
"The idea behind the space was to incorporate items objects and things that facilitate an experience directly associated to my passion for vintage timepieces and the lifestyle that is associated with this passion. There is a lot of cross over with timepieces into the world of fashion, automotive, design, culture, and of course history, which we wanted properly represented within the space... Additionally, I needed a place where I could store some of my collections of vintage watch related objects, ads, and things along with a good justification / excuse to set up an espresso machine that would cater to my coffee obsession!"
Once you step through the doors of the showroom, guests are immediately greeted with a watch lover's paradise and the interconnecting cultures that surround it. There are bookshelves and tables littered with rare watch memorabilia, coffee table-sized reference books, hi-fi audio equipment, and much more. When it comes to watches, there's something for everyone. From the most highly sought-after rarities to accessibly-priced classics, you won't have to come ready with a black card to shop their collection. Barr and operations manager Tyler Vanes bring a watch-buying atmosphere that is needed in the industry right now, one that's both experiential and educational and most importantly it's one that comes without pretense. 
Craft and Tailored is located at 453 S. Spring St. in Los Angeles, CA.