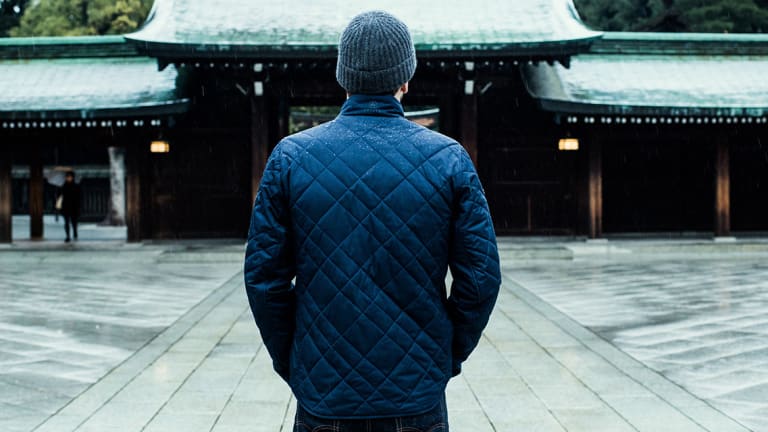 Chill Factor: Our favorite winter-ready essentials
Winter must-haves to keep you warm this season.
Now that temperatures are starting to dip and snow is starting to fall in many places, it's time to get ready for the onslaught of cold weather Mother Nature has in store for us. We've rounded up our favorite essentials this winter to help keep you warm and ready for those frosty days ahead.
Aether's Highline Jacket
Aether's Highline jacket ($550) delivers down jacket warmth without the bulk. The jacket packs 300 grams of Primaloft Gold insulation that helps trap heat while still allowing the jacket to be cut with flattering fit and none of the bloat of a puffy. The outer fabric is made from Schoeller microfiber fabric that shields you from water. 
Treehouse Chocolate Co. Drinking Chocolate
You can never go wrong with a good cup of hot chocolate when you're snowed in. Treehouse Chocolate Co.'s drinking chocolates are made from premium organic cacao that's sourced directly from the farmers. They come in four flavors, including the Camp coffee/chocolate mix above ($15). 
Tip: Throw in some of these Vanilla Bean or Coffee marshmallows from Portland-based Quin.
Snow Peak Titanium Mugs
A longtime cult-favorite, Snow Peak's titanium mugs ($45-$62) aren't just lightweight and durable, the mugs are double-wall insulated to keep your drinks warmer, longer. They come in the stacking mugs (above) and a version with folding handles that are perfect for the outdoors. 
Rumpl Blankets
Using the same materials in high-end sleeping bags and down jackets, Rumpl's blankets ($65-$230) give you all the warmth you could ever need, but with technical features you wouldn't get in your traditional blanket like water, stain, and odor-resistance. 
OUTLIER Hood
You're not looking at a ninja mask. This is new accessory for technical apparel brand Outlier who have created a standalone hood to keep your neck and face warm and comfortable through the winter. Using a mix of Supermarine cotton, Primaloft, and merino, this hood is ready for anything. 
Tip: Add this to your ski/snowboard getup for an additional layer of warmth
NikeLab ACG LunaTerra Arktos
One of the by-products of the Nike's collaboration with Errolson Hugh, the NikeLAB ACG LunaTerra Arktos ($200) isn't your average pair of high-tops. The sneaker/boot hybrids feature waterproof uppers, Lunarlon cushioning, and grippy All-trac outsoles. 
Miir Vacuum Insulated Bottles
For keeping your beverages warm on-the-go, Miir's got the perfect bottle to ensure your coffee stays warm all day. Using vacuum insulation, the bottle ($30) keeps your drink warm for 12+ hours and once summer rolls around you can also use it to keep your drinks cold. 
ISAORA Insulated Tech Oxford
The white button-up gets a winter-ready upgrade via the technical outerwear experts at ISAORA. The Insulated Tech Oxford ($185) uses Japanese broadcloth and gives the material a water-repellent finish and the low-profile warmth of Primaloft Gold insulation.
Arc'teryx Veilance Facet Glove
You didn't think we'd forget about your hands did you? Arc'teryx's Facet Gloves ($195) from their Veilance line are made from Lezanova Leather that softens up with every wear and seam-free fingertips improve finger dexterity while light insulation helps to bring warmth to your digits.