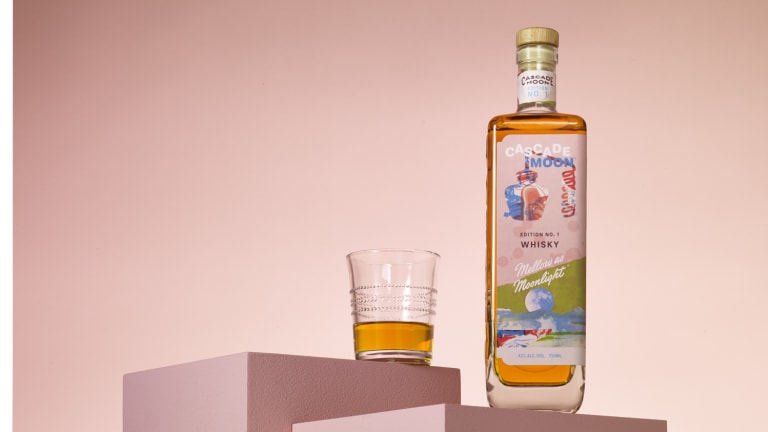 The team behind George Dickel launches a new limited edition series, Cascade Moon Whisky
Inspired by the history of Cascade Hollow's original Cascade Pure Whisky.
Cascade Hollow, the distillery behind George Dickel, is launching an all-new line of whiskies inspired by the history of the distillery's original Cascade Pure Whisky. The first release from the series is Cascade Moon Edition No. 1, a specilalized whisky blended by the distillery's General Manager & Distiller, Nicole Austin. Inspired by gose-style beer, the 11-year old whisky is described to have a nose that is "bright and fruity, with notes of raspberries, pineapple and coconut," a palate with a "savory grain character," and a finish that has a hint of "brothy salinity." 
Cascade Moon Edition No. 1 will be available in Tennesee, California, and Texas for a limited time only.