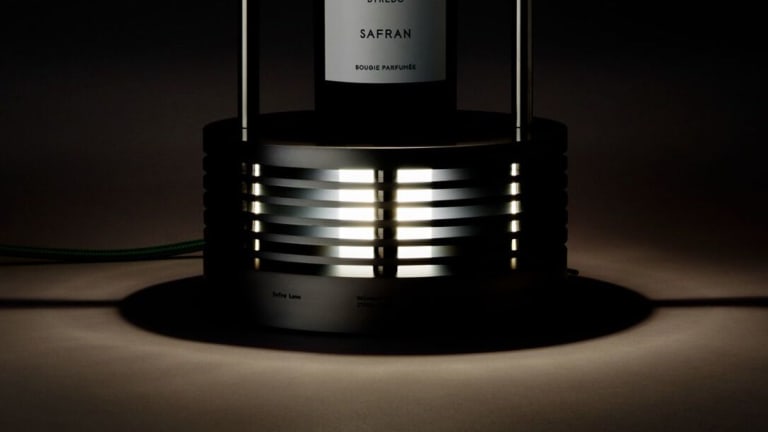 Byredo and Benoit Lalloz created a device that lets you melt your candle without ever lighting it
The heating mechanism melts the wax and diffuses the scent throughout your space.
Designed by Benoit Lalloz and Byredo, the Infra Luna is a design for the senses. The Infra Luna combines an industrial art piece and lamp in what might be the most elaborate candle holder you've ever seen. And when we say candle holder, it can hold a glass-enclosed candle but what it also does is use a heating mechanism to melt the wax so you never have to grab a match or lighter. It also has three colored candle caps that also casts a splash of subtle color.  
---
$2,590, byredo.com