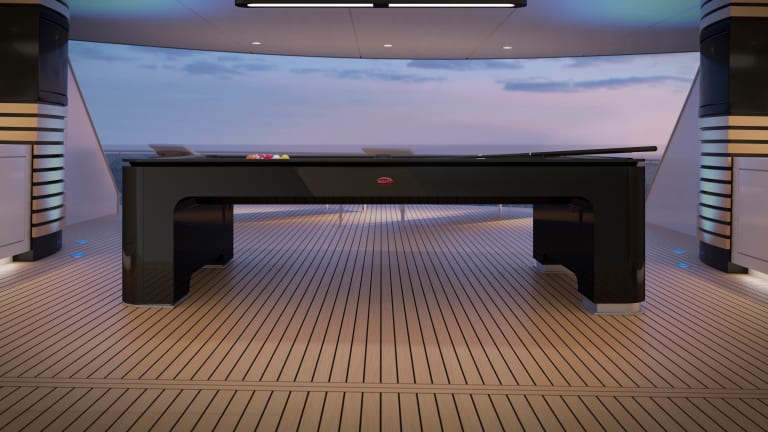 Bugatti reveals a high-tech pool table made with the same materials as its cars
Almost every part of the table is custom designed.
When it came to building the Bugatti of pool tables, the ultra high-end automaker sought the help of IXO, who's expertise in carbon fiber was needed to build a table unlike anything ever seen in billiards. The end result is a pool table worth of the Bugatti badge, a table that is constructed entirely of aluminum and carbon fiber, just like their hypercars. Virtually every element of the table is custom designed and it's got everything to create the ultimate billiards experience. The table has features like a gyroscope that can automatically level the table if it were to be used on an unstable surface and there's even a proprietary ball selection system that has been CNC machined and uses ceramic ball bearings and dyneema lines. 
---