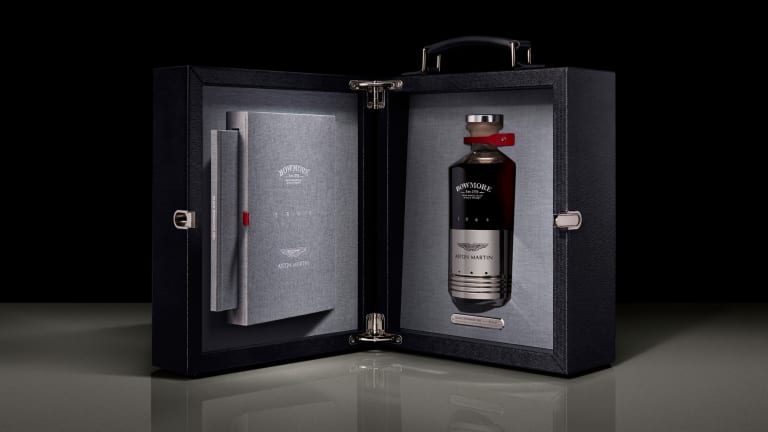 Bowmore and Aston Martin release a whisky inspired by the DB5
The handmade glass bottle features an actual Aston Martin DB5 piston.
Bowmore and Aston Martin reveal their first-ever collaboration, a 1964 Black Bowmore inspired by the most iconic Aston of all time, the DB5. The Black Bowmore DB5 1964 was distilled on November 5th of that year and is the sixth bottling of the highly coveted single malt. Only six thousand bottles of Black Bowmore have been produced since 1993 and we can only imagine that this will be one of the brand's most sought-after bottles. The stunning bottle was handcrafted by Glasstrom in North East Scotland, which is also merged with a genuine DB5 piston. As for tasting notes, the whisky is describes to have flavors of "mango, passion fruit and acacia honey interwoven with a powerful combination of coffee and tobacco smoke" and a finish of "tropical fruits and spice." 
25 of the bottles will be available this fall. 
£50,000 (approx. $65,000), bowmore.com