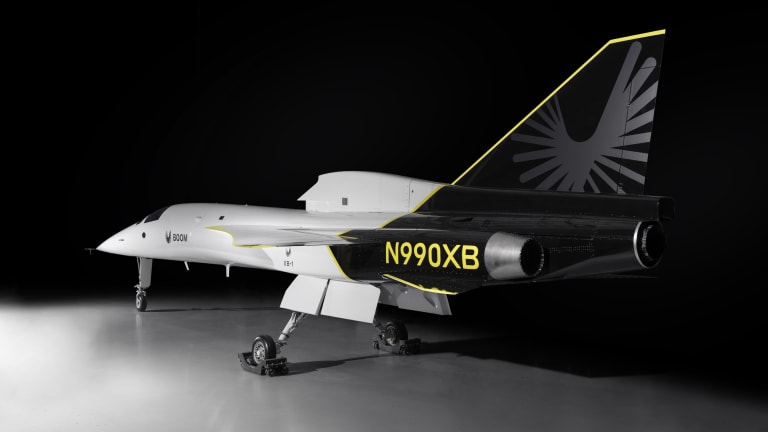 Boom Supersonic unveils its XB-1 aircraft
The world's first independently created supersonic jet.
Boom reveals the XB-1 supersonic demonstrator, an aircraft that aims to further its research and development to bring commercial supersonic flight back into the mainstream. Set to take flight in 2021, the XB-1 will feature one of the highest-efficiency civil supersonic engine intakes and three J85-15 engines, designed in collaboration with General Electric, which will deliver more than 12,000 pounds of thrust. It will also feature a 71-foot, aerodynamically-shaped fuselage, a carbon composite airframe, a delta wing, and a forward vision system that gives pilots a view through the nose of the plane via a high-resolution camera. 
The XB-1 is being developed alongside its Overture model, a commercial supersonic airliner that the company hopes to have in operation by 2025. The aircraft is said to be capable of taking passengers from routes like Los Angeles to Seoul in just 6 hours and 45 minutes, half the time it would take in a traditional commercial aircraft.