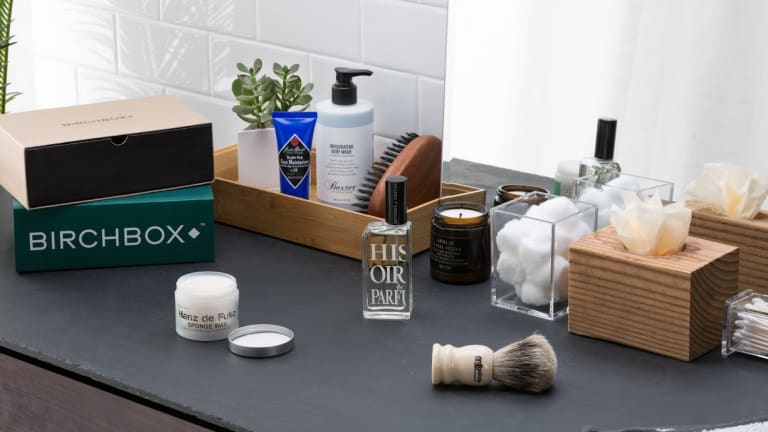 Building your grooming regime with Birchbox Man
Handsome. Delivered.

We know you're out there. That one bar of soap you bought in bulk and that shampoo you grabbed off the shelf without looking isn't exactly the best way to go about your grooming regimen. Yes, it can be a little intimidating, but there is a very convenient solution to your grooming woes and your face deserves nothing but the best.
This is where Birchbox Man comes in. For just $20 a month you get a box shipped right to your door featuring 3-4 grooming items to try and a stylish accessory. No more spending a fortune on trying to see what works and what doesn't work and that's a game changer considering grooming products aren't magical potions that work on every face or hair type. 
In the box you'll find a carefully curated selection of product, from shave creams to colognes and even a full-size accessory like a beautiful wallet or an essential gadget. Can't get enough of the cologne in this month's box? You can also conveniently buy a full-size bottle and other full-size products are available to you in the Birchbox Shop. They've even gone as far to make sure that every box is personalized to you based on your Grooming Profile and each box is matched up with original content like style tips and tricks to help keep you looking your best.
There's also a loyalty program called Birchbox Points that earns you 1 point for every dollar you spend in the shop which you can use toward the purchase of full-size product. You can even get those points by simply reviewing samples or referring friends. All in all you'll look good, feel good, and you won't break the bank. 
Head on over to Birchbox Man to subscribe today.