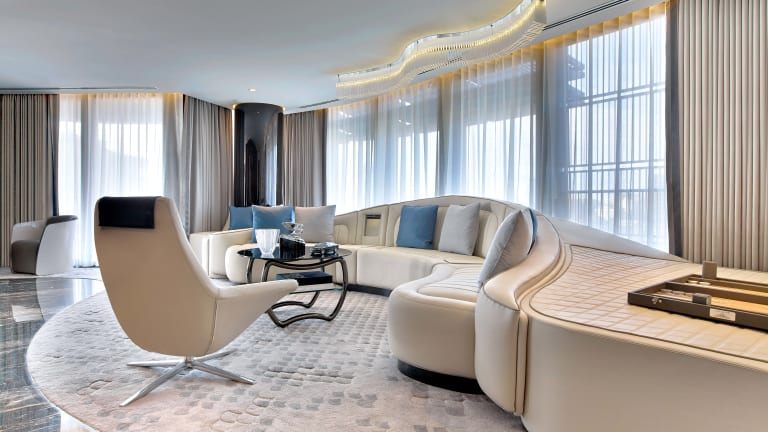 The Bentley Suite at The St. Regis Istanbul
A hotel suite worthy of their world class interiors.
If there was an automaker that could drop what they're doing right now and go into the luxury hotel business, it's Bentley. Their car interiors already feel like luxury homes so it should be no surprise that their hotel rooms are as carefully considered. Their latest project is a new collaboration with their partners at the St. Regis and they've pointed their Continentals toward Istanbul, Turkey for their exclusive new suite. 
Sleek and modern, the room has a curvaceous design inspired by the Bentley Continental GT and features a terrace with sweeping views overlooking Maçka Park and Istanbul. Of course, the room is filled with Bentley detailing such as a marble floor inspired by the wheel of a Continental and sofas crafted from luxurious Bentley leather which hide two built-in champagne coolers.

You'll also find custom lighting inspired by the car's headlights, NAIM audio products, a wet bar influenced by the wings of a Bentley dashboard, and in the bar you'll find clocks by Breitling, the company's timekeeping partner. 
Find out more about the Bentley suite at starwoodhotels.com.