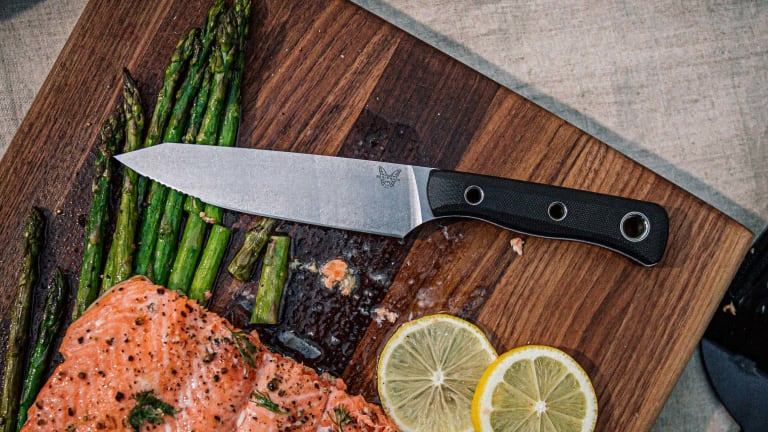 Benchmade takes its knifemaking skills to the kitchen
A new Table knife line from the EDC favorite.
Benchmade's knifemaking expertise is heading to the kitchen this month with their first-ever Table Knife set. The set features four American-made knives with stainless steel blades that feature the brand's 14-degree SelectEdge technology that gives their wear-resistant steel knives a smoother and sharper edge to glide through those ribeyes with ease. The company has also made the knives available through their Benchmade Custom Knife Program that allows you to choose from a selection of blade finishes and handle options. 
From $480, benchmade.com