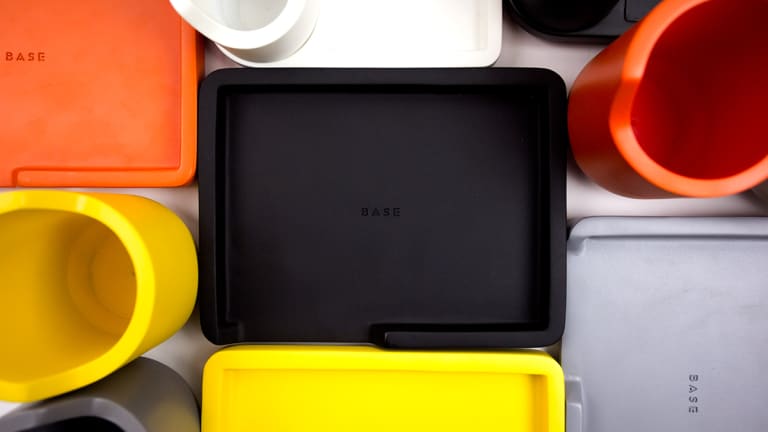 BASE's colorful Valet Trays keeps your pocket contents organized
A must for any desk or nightstand.
If you're constantly tearing apart your home in search for your wallet or keys every morning then you probably could use a valet tray in your life. San Francisco's Base Object has got some experience in keeping your small items organized and for their latest design they've created a collection of colorful valet trays that are ideal for your desk or nightstand. Available in black, grey, white, orange, or yellow polystone, the trays are perfect for keeping your pocket contents all in one place. 
$42, dsptch.com