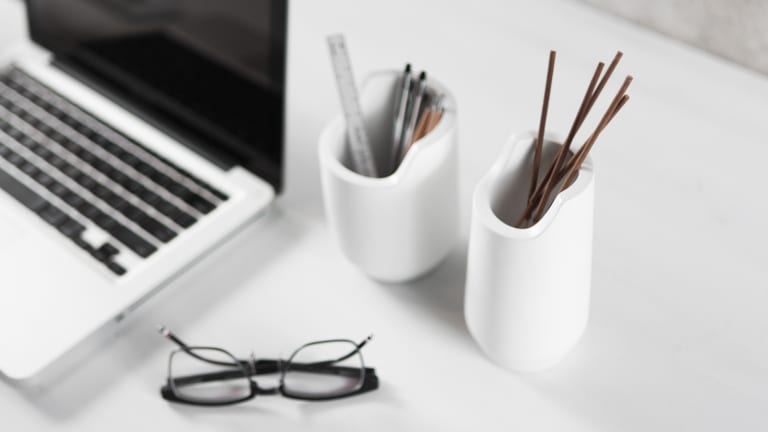 BASE Object Design
BASE introduces a new collection of desk essentials.
Believe it or not, there are only a handful of well-designed desk accessories out there. You have the usual goods from your big box office supply store and the ones that are designed well are too few and far between. BASE Object Design plans to help fill that void with gorgeous, minimal desk and home accessories. 
Spearheaded by San Francisco-based designers Richard Liu and Mark Kelley, the company is launching with three styles (and four colors): 001 (Desk Cup - $33), 002 (Tall Desk Cup $33), and 003 (Desk Tray - $36). The items are made from polystone, a material that feels weighty and substantial, much like ceramic, but with the sturdiness of plastic. The complete line is available today at Base-Object.com.