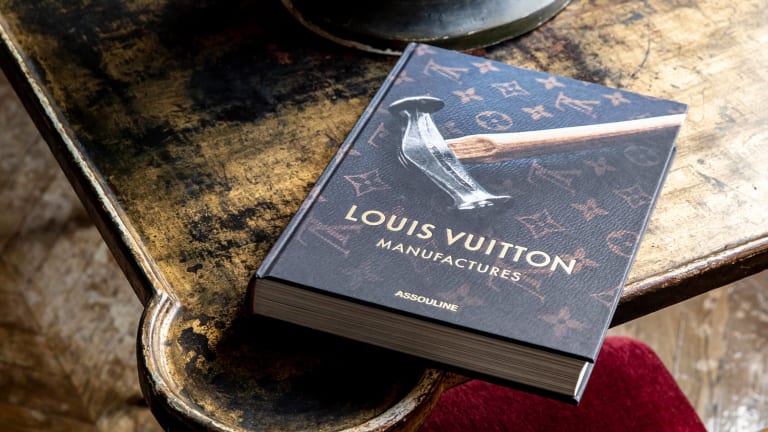 Louis Vuitton offers a look into its ateliers in its new book
An exclusive look at the work done by its global artisans.
Louis Vuitton Manufactures takes a closer look at what it takes to create their highly sought-after pieces. The book gets an exclusive look into the brand's ateliers in and outside of France, covering over a century of craftsmanship that dates back all the way to 1854. 
"Louis Vuitton fosters the idea that an atelier can be a place of fulfillment and individuality. A place where savoir-faire can be learned, respected and transmitted - and innovation nurtured - by artisans who routinely challenge the image of a traditional workshop. In pursuit of regional expertise and artisanal excellence, Louis Vuitton's ateliers span the length and breadth of France and beyond, from Geneva (Switzerland), to Fiesso d'Artico (Italy) and even Texas (USA). Sites of historic interest or outstanding natural beauty will often have a Louis Vuitton workshop nearby: in Normandy, the sea-girt fastness of Mont-Saint-Michel can be seen from the workshop at Ducey, and in Beaulieu-sur-Layon, the light-flooded facility promises low environmental impact.
Featuring photographs commissioned exclusively for this book, the volume showcases the extraordinary locations and buildings of Louis Vuitton's ateliers, and the equally extraordinary artisans who express their talent through Louis Vuitton's creations (trunks, bags, fragrances, watches, shoes, high jewelry and ready to wear), while carrying the founder's techniques and savoir-faire into the twenty-first century. It is to these ateliers and the inspiring people who work there that this book is dedicated."
---
$95, assouline.com